Cultural and Linguistic Diversity Emphasis Program (CLD-EP)
What is the Cultural and Linguistic Diversity Emphasis Program (CLD-EP)?
Due to changes in the demographic make-up of the US, SLP caseloads include more culturally and linguistically diverse (CLD) clients than ever before. Often, CLD clients' unique needs are underserved and SLP's feel unprepared to provide culturally competent services to CLD clients. For the purposes of our program cultural and linguistic diversity is broadly defined. We consider race, ethnicity, nationality, age, sexual orientation and religious preferences as important to the practice of culturally sensitive intervention. To address these challenges, HESP developed the Cultural and Linguistic Diversity Emphasis Program (CLD-EP). The goal of the CLD-EP is to develop cultural and linguistic competence for the professional practice of speech-language pathology (ASHA Scope of Practice, 2014, ASHA's Issues in Ethics: Cultural and Linguistic Competence, 2013) and broaden students' understanding of culture and language in order to minimize disparities in service delivery to CLD populations. Acquisition of cultural competence will be assessed through pre-specified learning outcomes.
What is the overall structure of the CLD-EP?

The CLD-EP is completed over the two year MA program. This specialty track includes focused coursework, clinical experiences, scholarly activities, and professional training opportunities for students. The CLD-EP is a limited capacity program to enable effective mentoring and programming for students. An application is required for acceptance into the program. An announcement for applications is sent to admitted students during the summer preceding their first Fall semester. Students will be notified of their admittance to the program around the second week in August.
Admitted students will begin the program in the first semester of the MA program. Students will work with their faculty advisor to plan their activities (described below). Students will register for a one credit course in the spring of year two of the MA program. This course, titled Seminar in Cultural and Linguistic Diversity in Communication Disorders (HESP 603), will appear on the official transcript to demonstrate completion of the program. All CLD-EP coursework will apply towards the elective credit requirements of the MA program.
CLD-EP Overview: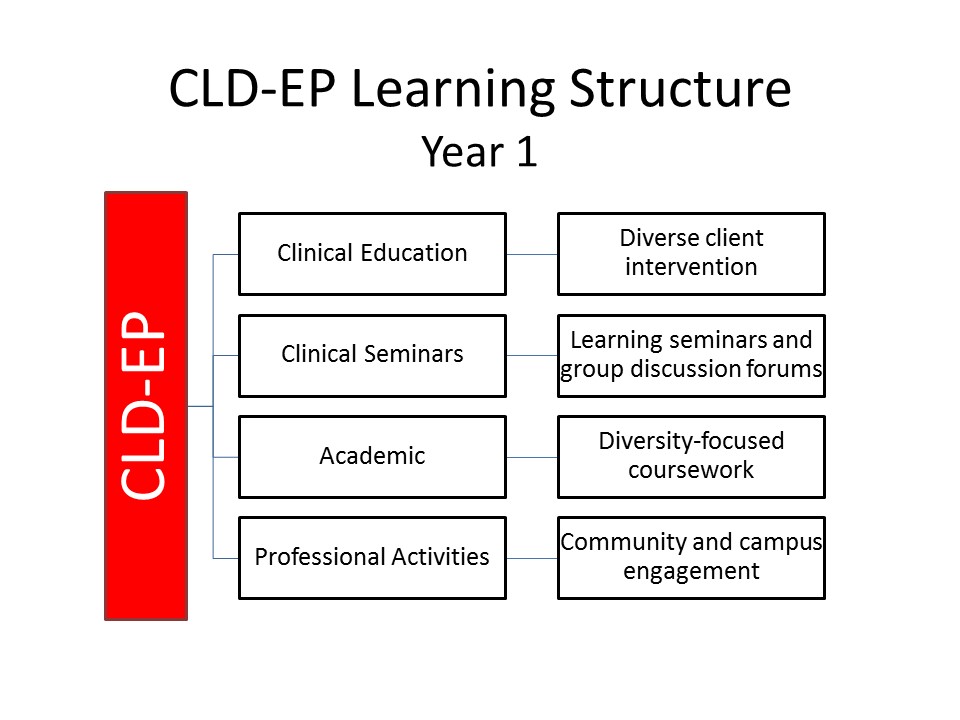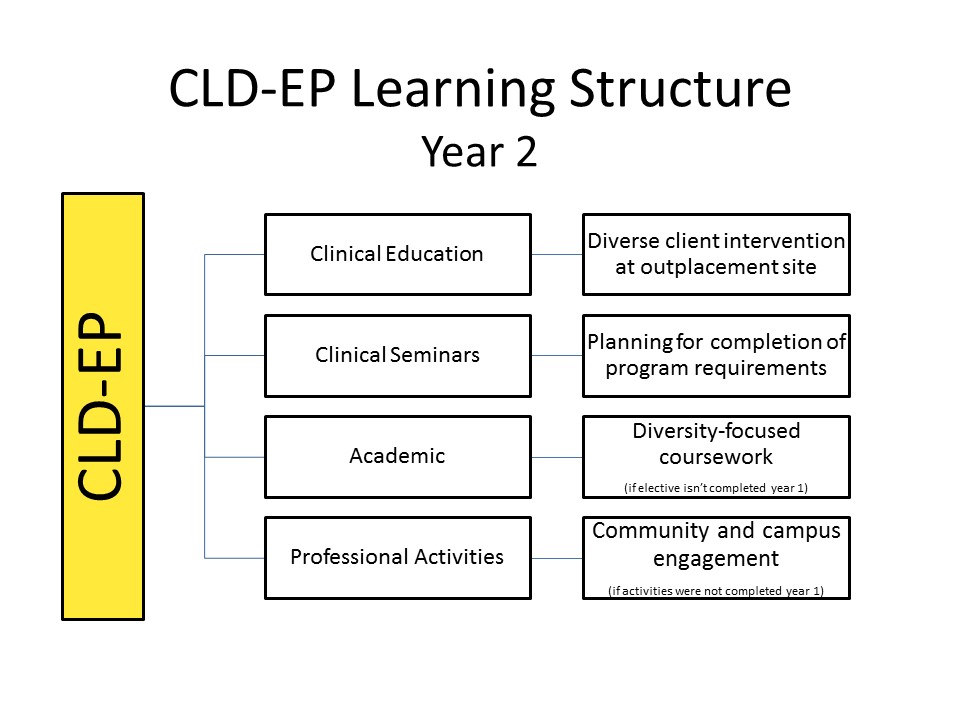 Eusabia Mont
    Program Director
---
        Jose Ortiz