The mission of the University of Maryland, College Park is to provide excellence in teaching, research, and service. This includes service to our community. In the Department of Hearing and Speech Sciences, we take this goal of serving the people of Maryland and the nation very seriously. Our faculty, staff, and students are actively involved in providing a direct impact on our community. Here are some of the ways in which members of our department share their research and expertise.
Involving K-12 students in science
Our faculty and students actively work to encourage local students to pursue future degrees in science. We regularly provide internships to high school students from Eleanor Roosevelt High School, Montgomery Blair High School, and Oxon Hill High School.

As part of the Language Science Center, our students have visited the linguistics club at Montgomery Blair and sponsor yearly visits to UMD from the AP Psychology classes at Northwood High School and Paint Branch High School. 

Our students from the Language Science Center also hosted an informational booth at the NSF STEM Career Fair in September.

Along with the Program in Neuroscience and Cognitive Science, our students have visited local elementary schools to talk about science, and went to an after-school program for middle schoolers in Ward 7 of DC.
Providing Clinical Services in the Community
In addition to offering services through our clinic, our faculty provide clinical services at reduced rates, or free, to the campus and greater Washington DC area community as well.

Together with their students, faculty in the Hearing Clinic conduct numerous hearing screenings annually in pre-school settings, adult health fairs, at the Judicial Center in Montgomery County, and at the US Congress.

Our Speech & Language Clinic regularly visits local schools and preschools to provide speech and language screenings. We typically provide over 100 such screenings per year.

As part of "May is Better Speech and Hearing Month" each year, we provide free hearing screenings for the University of Maryland campus and the greater area community.

A new partnership between the HESP department and the Jewish Social Services Agency (JSSA) will provide hearing aids and aural rehabilitation to Holocaust survivors and low-income individuals. HESP faculty and graduate students will assist in providing hearing aid fittings and screenings for the clients. This new partnership was recently featured on the main UMD site!
Providing Information on Hearing Health and Other Disorders
Our clinicians have held presentations/classes on Hearing Loss Management and speech reading at a number of local senior centers and adult communities, including Asbury Methodist Village, Riderwood Adult Community, Collington Adult Community, Florence Bain Senior Center, North Laurel Senior Center. In addition to providing classes, our faculty regularly consult on assistive technologies and hearing health care.
Members of two of our student groups (the National Student Speech Language Hearing Association and the Student Academy of Audiology) volunteer at the Walk4Hearing walks in October.
Our faculty and students regularly go to Hearing Loss Association of America and Cochlear Implant support groups to talk about cochlear implants.
Serving as a resource for families touched by speech and language disorders
The Aphasia Research Center holds four workshops a year for caregivers, friends, and family of persons with aphasia. The workshop, entitled Communication Partner Training, focuses on discussing and practicing effective communication strategies.
In conjunction with the University of Maryland Autism Research Consortium, the department recently started a lecture series in support of parents of children with Autism. 
Our faculty have held multiple workshops for children and adults who stutter and their families. In the past year, this includes events through the National Stuttering Association, at:

Arizona State University in Phoenix,
University of South Carolina in Columbia,
Scottsdale AZ,
Washington, DC.

Our faculty have held training sessions for speech-language pathologists to help them provide "state of the art" services in their communities.
Two of our faculty moderate Stutt-L, an online message board for people who stutter and their families.
Our faculty also consult individually with members of the community who have concerns regarding communication-related issues.
Serving the rest of campus and our local community
We attend the UMD Faculty/Staff Health Fairs and Student 

Health Fairs to talk about hearing health, and speak to new parents about language development at the Family Care Resources on campus as part of the Infant & Child Studies Consortium.

Each year, HESP faculty and students tables actively participate in Maryland Day, providing members of our community with information about child development, language disorders, and hearing health.
We are consulting with the UMD Physics Department on the design and implementation of hearing conservation and the evaluation of the output of personal listening devices in a lab.

The HESP Clinic set up a table to answer questions about speech and language development at the Maryland Association of Christian Homeschool Education (MACHE) curriculum fair in Frederick, MD, April, 2013.
Service to national policy boards establishing individuals with communication disorders
Our faculty have served on the National Research Council Committee on Disability Determination for Individuals with Hearing Impairment and on a National Institute of Medicine Committee , "Medical Evaluation of Veterans for Disability Compensation."

Multiple faculty in HESP advise or serve on the board for national organizations that provide services to individuals and groups regarding communication disorders; these include the Stuttering Foundation, the National Stuttering Association, and the American Board of Child Language Specialists.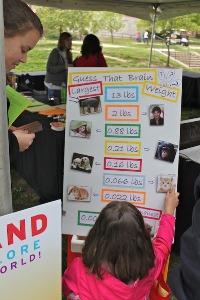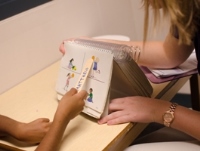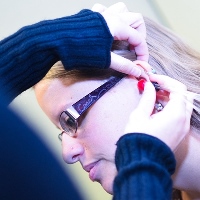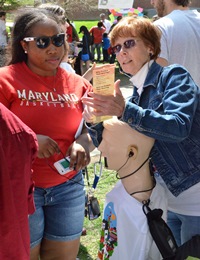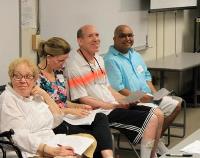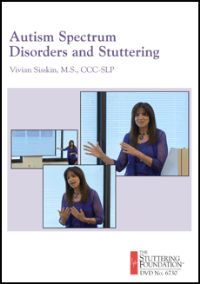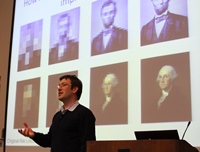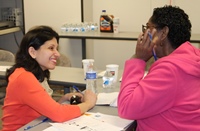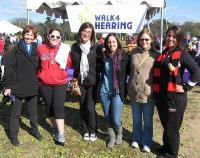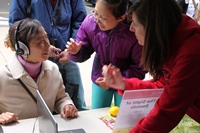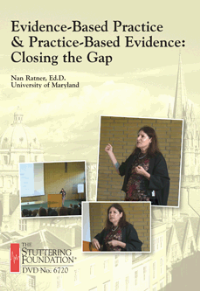 Last modified
08/30/2021 - 4:13 pm