Aphasia Treatment Study: Participants with Aphasia Invited
Is Speech Therapy for Aphasia more effective with transcutaneous Vagus Nerve Stimulation (tVNS)?
---
What is tVNS?
transcutaneous Vagus Nerve Stimulation (tVNS) is a form of non-invasive electrical stimulation. This stimulation targets the vagal nerve in which travels between the brain and the ear canal (among many other places). Stimulation is delivered to the ear canal using a special earbud. 
For the purposes of this study, you will likely not be able to tell when the stimulation is on and when it is off. In other studies, people have complained about a tingling or itching sensation under the electrodes. Very rarely people have experienced a headache with tVNS.
VNS has been FDA-approved to treat other neurological conditions including epilepsy and major depression. More recently there have been trials with people recovering from a stroke. and it has also been shown to help with language learning in people who do not have aphasia. We want to know if this simple treatment could help improve outcomes for people with aphasia. 
To participate, you must:
Have aphasia due to stroke
Have at least 6 months since your stroke
Be age 25-90
Speak primarily English
Have no seizure or major cardiac history
moderate or less apraxia
moderate or less receptive aphasia
For your participation, you will receive 1 semester of free speech therapy focused on naming (2x/week, 50min sessions, 11-13 weeks).
Involves:
Pre-semester, midway, and semester-end testing for cognition and language
Wearing the tVNS earbud for a few minutes each session
Free speech therapy focused on naming
Location:
All sessions will be scheduled at the University of Maryland Hearing and Speech Clinic
9251 Preinkert Drive
0110 LeFrak Hall
College Park, MD, 20742
301-405-4218
Scheduling:
Participants will be scheduled for either the Fall 2019 semester (mid-September through early December) or the Spring 2020 semester (late January through early May). 
Participants will provide schedulers with their available times, and every effort will be made to accommodate preferences. 
Participants will receive a schedule for the entire semester at the beginning of the treatment portion of the study. The schedule will include 2, 50-minute sessions per week. The sessions will be at the same time each week. Missed sessions can be made up at mutually agreed upon times.
For more information or to participate in this study, please contact Kristin Slawson, at kslawson [at] umd.edu or 301-405-8083
Researchers
rnewman1 [at] umd.edu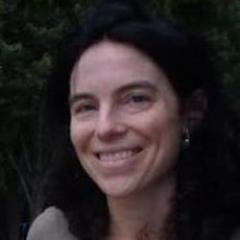 porourke [at] umd.edu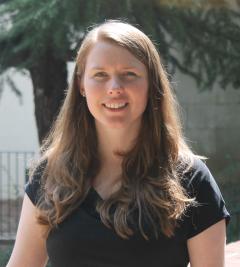 Kristin Slawson, CCC-SLP
kslawson [at] umd.edu
301-405-8083
Last modified
08/30/2021 - 2:20 pm