1. Pre-requisite Information
We review applications only if students have completed at least 60% of their pre-requisite coursework at the time of application. We ask that students provide information about their plans to complete their remaining pre-requisite courses by accurately completing the supplementary form located on our website. If offered admission, students are expected to completed all pre-requisite coursework before they start the graduate program in Fall. Pre-requisite courses cannot be taken concurrently with your graduate program at UMD.
It is recommended that students take these classes either through the HESP in the Evening program (a post-bacc program specifically designed for obtaining prereqs) or at other Universities; priority for seats in our traditional undergraduate courses are given to degree-seeking students, leaving limited enrollment opportunities for students pursuing prerequisites. Find out more about taking pre-requisite coursework here.
Alternatively, you can apply to the university as a post- baccalaureate, non-degree seeking student and register for these classes. Non- degree seeking students should submit a "transfer student" application (there is a place to specify post-baccalaureate on the transfer application). For more information, click here. To open a transfer application, follow this link. 
Acceptance by the university as a non-degree seeking student (including post-bac and advanced special students) does not guarantee spots in any particular course in our department. Non-degree seeking students can only register for courses on the first day of classes, and then only if there are open seats still remaining at that time. Moreover, permission must be granted by the academic advisor for all undergraduate or prerequisite courses, and by both the instructor of record and the graduate director for any graduate-level courses. As a general rule, we do not allow non-matriculated students to take courses in our graduate clinical training programs (CAUD & SPLA); exceptions may be made in special circumstances, but require a petition to the director of the respective graduate program (Dr. Gordon-Salant for CAUD; Ms. Worthington for SPLA).
No. The requirement for observation hours prior to graduate study has been removed by ASHA. You will have opportunities to observe sessions after you begin your graduate study. 
2. GPA & Standardized Test (TOEFL, IELTS, GRE) Information
The average GPA tends to be between 3.6-3.8.
What if my school gives grades in percentages (not A, B, C, etc.) how can I convert this to a standard GPA on a 4.0 scale?
The College Board website gives instructions on how to do this here.
You can find out more information on the program and accepted student profile at  ASHA's EdFind Website.
No. The GRE is NOT required for admission into any graduate program.
3. Financial Aid Information
Graduate Assistantships (GAs): These assistantships provide tuition remission, health benefits, and a stipend, in exchange for a departmental work requirement, usually 10 hours per week for 9.5 months.
Some GA assignments are from the department and others may be awarded from individual faculty grants. Those who are awarded GAs will also receive in-state tuition.
Montgomery County Public School (MCPS) Awards: These awards cover up to $30,000 in student tuition costs in exchange for an agreement to work for MCPS for three years after graduation. Applications for the award will be distributed to all admitted students. All prerequisite coursework must be complete and preference will be given to applicants who are fluent in a second language. 
No, there is not. Check "yes" on the application form if you're interested in financial aid, and check "no", if you are not.
The average cost depends on a number of factors: 1- whether you are an in-state or out of state resident, 2- your specific course load, and 3—financial aid. Tuition is subject to change. See the Bursar's website for details. 
This is a fall enrollment program only, and we do not accept transfer students from other graduate programs. We sometimes allow students to transfer up to 6 graduate credits with department permission.
We encourage you to visit the department. And we host monthly Open Houses for prospective students. You can RSVP to one of our monthly open house sessions found on our website. At this time we are unable to make individual appointments. 
A complete application to the University of Maryland should include the following:
A completed application. Complete the electronic application. For other application options, visit the graduate school website.
A non-refundable application fee of $75.00 (Note: This fee is subject to change). If you have problems with your application fee, please contact the graduate school at 

gradschool

[at]

umd.edu

(subject: Application%20Fee)

()

. 
One complete set of unofficial transcripts reflecting all undergraduate and graduate work completed or in progress. Each transcript should include the years of attendance, courses taken, grades received, class standing and the degree, certificate or diploma received. If the applicant attended the University of Maryland, College Park, the Graduate School will obtain your records of courses completed on the College Park campus so you will not need to send it in. To facilitate the processing and review of an application, unofficial copies of transcripts from institutions other than the University of Maryland, College Park may be used for review processes. Official copies of those transcripts, however, are required before full admission can be granted.
A Maryland In-State Status Form, if you wish to apply for Maryland resident status. Students who apply online do NOT have to submit this form in hardcopy as well.
Three letters of recommendation submitted by professors or others who can assess the quality of the applicant's academic performance and scholastic potential. Be certain that the applicant's full name is included on each recommendation. Download Recommendation Letter Forms here. This form is optional.
Statement of Goals, Experiences, and Research Interests. Write a brief (1000 ‐2000 word) statement addressing the following two questions:

1. What are your reasons for undertaking graduate study at the University of Maryland, College Park? Indicate, if appropriate any specific areas of research interest. You may wish to discuss past work in your intended field or allied fields, your plans for a professional career, or how you developed your interest in or knowledge of your chosen subject.
2. What life experiences have prepared you to pursue a graduate degree at a large and diverse institution such as the University of Maryland? Among the items you might care to include would be your financial, community and family background, or whether you are the first person in your family to pursue higher education or any other factors that you believe would contribute to the diversity of our academic community. You may also wish to give the graduate admissions committee some examples of your determination to pursue your goals, your initiative and ability to develop ideas, and/or your capacity for working through problems independently.

Standardized Test Scores. TOEFL scores are required for all international applicants. Please send an official copy of your scores to the Graduate School. Examination scores should be sent to the University via the testing authority.
Supplemental application form. Please download the supplemental form found on our website, fill it out, and upload it with your application. 
Resume. Again, be sure to include the correct program code (SPLA, CAUD, or HESP) on your application.
We use a Holistic review process in reviewing our applications. We review applicants based on a balanced consideration of their capabilities and potential based on their academic and standardized test performance metrics and prior academic and extracurricular experiences.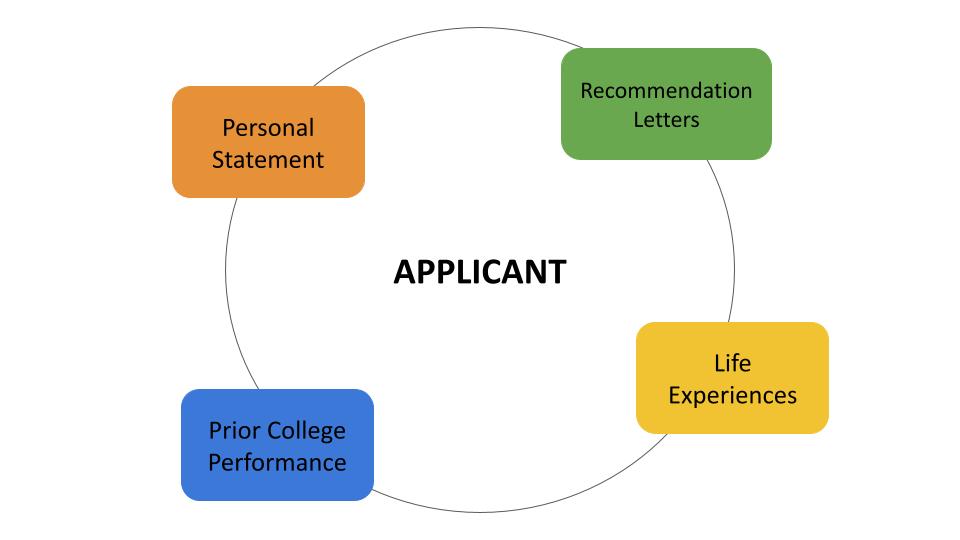 For Speech M.A. the four letters code is SPLA.  For Clinical Audiology (Au.D.) and the Combined Au.D./Ph.D. Program in Audiology, the code is CAUD. The Ph.D. program code is HESP.
All application materials sent by mail should be sent to the central graduate school office. Nothing comes to the department. Please remember to put a department code: CAUD if audiology (Au.D. or Au.D./Ph.D. dual-degree program), SPLA if speech and HESP if Ph.D. The graduate school will direct all materials to the correct department.
 I have a transcript from my institution that is encrypted. What should I do? Should I still upload it to the application? 
No, do not upload an encrypted transcript to the application. It will upload as a blank document. The program will not be able to use it for its evaluation. Please print the document out, scan it, then upload the scanned version. 
You can call 301-405-3644, email gradschool [at] umd.edu (), or mail Enrollment Services Office-Graduate Admissions, Room 2123 Lee Building, University of Maryland, College Park, MD 20742.
If you have further questions regarding graduate admissions, visit
website: www.gradschool.umd.edu
Last modified
11/09/2021 - 6:24 pm