Eliza A Thompson is an Assistant Clinical Professor in the Department of Hearing and Speech Sciences at the University of Maryland, College Park. She received her B.S. in Speech & Hearing Sciences from The George Washington University, her M.S. in Communication Sciences and Disorders from Howard University and an Ed.S from The George Washington University. Eliza also obtained an Advanced Certificate in Bilingual/Bicultural Education from Teacher's College, Columbia University. She has had a long standing interest in the processes of communication with a focus on child language development and emergent literacy intervention. As a clinician and clinical supervisor, Eliza has worked in a variety of settings including public schools, private practice and hospitals. She has also served as a clinical supervisor and therapist overseas, specifically, Ghana, Haiti and Kenya. Eliza has previously  worked as a speech-language pathologist for the Montgomery County Infants & Toddlers Program as well as an adjunct faculty member and clinical educator at other Washington, DC area universities.
Eliza teaches Clinical Practicum, Principles and Methods in Speech-language Pathology, and Speech and Language Development in Children. Her specific clinical interests include bilingual language development, communication in cultural and linguistically populations, and language/literacy intervention.
Eliza is also founder and director of the department's premiere study abroad program, HESP-GPS.
Global Perspective in Service-Learning (GPS) is a clinical training program for HESP students who seek a greater understanding of communication sciences and disorders in an international context.
Areas of Interest
Communication in cultural and linguistic populations
Language & Literacy Intervention
Administration/Supervision
Bilingual Language Development
Counseling in Communication Sciences & Disorders
Autism
Language development in Children
Degrees
Ed.S

The George Washington University

BS

The George Washington University
Professional

American Speech-Language and Hearing Association

International

Zeta Phi Beta Sorority Incorporated

International

Ghana Impact Project- Board member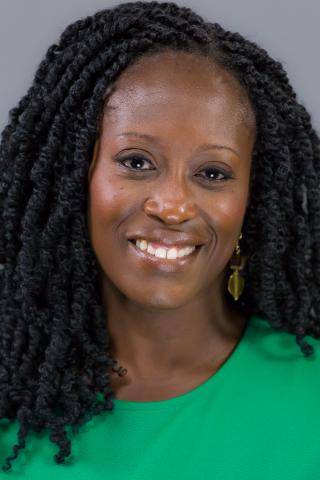 0110B, Lefrak Hall
Department of Hearing and Speech Sciences