Nan Bernstein Ratner is Professor, Department of Hearing and Speech Sciences, University of Maryland, College Park. She is a Fellow and Honors recipient of the American Speech, Language and Hearing Association (ASHA). In 2014, she was made a Fellow of the American Association for the Advancement of Science (AAAS).
 Her primary areas of research are fluency development and disorder (stuttering), psycholinguistics and the role of adult input and interaction in child language development. The author of numerous research articles, chapters and edited texts, she is the co-author of the recently-released A Handbook on Stuttering (7th ed) with the late Oliver Bloodstein and Shelley B. Brundage, as well as The Development of Language (7th ed) and Psycholinguistics (2nd ed.), both with Jean Berko Gleason. She is a Board-recognized Specialist in Child Language Disorders. In 2006, Professor Bernstein Ratner received the Distinguished Researcher award from the International Fluency Association, for which she has served as President. In 2016, Dr. Bernstein Ratner was named Professional of the Year by the National Stuttering Association. 
With Brian MacWhinney of Carnegie-Mellon University, Dr. Bernstein Ratner manages FluencyBank (http://fluency.talkbank.org/), a project of TalkBank (https://talkbank.org/). This initiative, jointly funded by the NIDCD and NSF,  tracks fluency development in typical children, those who stutter, late-talking children and children raised bilingually. In addition, FluencyBank seeks to archive and facilitate sharing of data relevant to fluency research. Starting in August 2018, Dr. Bernstein Ratner has been spearheading a five-year project, also funded by the NIDCD, to re-evaluate measures used in assessment of children's spoken and written language samples (Language Sample Analysis/LSA), and to create algorithms for bias-free assessment of samples from children who speak non-mainstream dialects of American English.
Dr. Bernstein Ratner also publishes in the areas of Evidence-Based Practice in Communication Disorders. Many of her research articles on child language acquisition/disorders and fluency can be found at Google Scholar:  http://scholar.google.com/scholar?hl=en&q=Nan+Bernstein+Ratner&btnG=&as_sdt=1%2… 
Dr. Bernstein Ratner is a member of the following campus units:
Neuroscience and Cognitive Neuroscience (NACS): http://www.nacs.umd.edu/ (currently, Director of Graduate Studies)
Language Sciences Center (LSC): http://languagescience.umd.edu/ 
University of Maryland Autism Research Consortium: http://autism.umd.edu (co-Director)
University of Maryland Developmental Sciences Field Committee
Bahá'í Chair for World Peace International Advisory Board
Visit Dr. Bernstein Ratner's LAB WEB SITE at http://languagefluency.umd.edu/
Dr. Bernstein Ratner is currently accepting doctoral students. Interested students should contact her as early as possible. No HESP PhD students are accepted without prior discussions with the student's intended mentor(s). 
Areas of Interest
Speech and language acquisition in typical children and children with communication disorders, such as children with autism, seizure disorder, and late talkers
fluency and fluency disorders, with an emphasis on stuttering
the role of parent-child interaction in typical and atypical communication development
child language assessment
Degrees
BA

Child Study, Linguistics Tufts University 1974

MA

Speech-Language Pathology Temple University 1976

Ed.D

Applied Psycholinguistics Boston University 1982
My research interests cross a number of areas, including typical speech and language development in infants and children; childhood communication disorders; the role of parents in language development; typical fluency and fluency disorders, such as stuttering; and the roles of evidence-based practice and information literacy in the conduct of speech-language pathology.
I am very committed to collegial cooperation in strengthening communication sciences and disorders research. As such, I have been an active member of the TalkBank community since its inception in the 1980's, and have contributed multiple corpora. Currently, with Brian MacWhinney, I co-manage FluencyBank, which has a mission to strengthen research in fluency development and disorder across the lifespan. My most recent grant-funded project aims to re-evaluate the most commonly-used measures of children's language sample analysis, and to develop safeguards for LSA with children who speak non-mainstream dialects of American English.
Campus

Neuroscience and Cognitive Science Program (NACS), Graduate Director

Campus

Language Sciences at Maryland

Campus

Developmental Science Field Committee

Campus

Co-Director, University of Maryland Autism Research Consortium (UMARC)
Former Students
Peitzu Tsai

San Jose State University

Stacy (Silverman) Wagovich

University of Missouri

Amy Strekas

American Institute for Stuttering

Catherine Torrington Eaton

University of Texas, San Antonio
Related Students (Listed by Student on Student's Profile)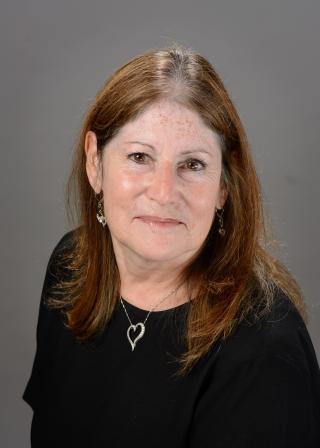 0141GG, Lefrak Hall
Department of Hearing and Speech Sciences
Office Hours
By appointment