I joined the faculty of the Department of Hearing and Speech Sciences in January of 2013.  I have a background in clinical audiology and I study the neural processing of speech across the lifespan, with a particular interest in the ways processing impairments affect language acquisition in infants and speech perception in older adults.   I use electrophysiology as my primary research tool, but I also use perceptual and imaging assessment techniques in collaboration with other faculty.  I am a faculty member of the Program in Neuroscience and Cognitive Science, the Center for Comparative and Evolutionary Biology of Hearing, and the Language Science Center.  For more information on my research, please select the research tab, above.
Areas of Interest
Neurobiology of speech perception
Learning-associated neural plasticity
Aging
Hearing loss
Auditory development
Degrees
Ph.D

Northwestern University, 2012

Au.D

University of Florida, 2000

MA

Indiana University, 1981

BA

Indiana University, 1979
After many years of practicing in the field of audiology, one of the primary motivations for my pursuit of a Ph.D. degree was the desire to participate in and influence the education of future audiologists.  During the last six years of my clinical practice, I facilitated a distance learning site for working audiologists who had a Master's degree but wanted to obtain the Doctor of Audiology degree.  While leading onsite and online classes, I thought about the kinds of learning experiences that would be most helpful to me in my practice of audiology.  I received much positive feedback from the students, including those who were initially reluctant to commit to the degree.  Through this experience, I realized that I was able to have a positive impact on the students' perception of themselves as professionals and on their practice of audiology, and I decided to make teaching a priority in my professional life.
I have witnessed profound changes in audiology practice over the last three decades.  Given these changes and a diverse patient population ranging from infants to centenarians, I have never had a reason to be bored with routine.  Now that I am actively engaged in research, I have even more reason to be excited about new developments that will ultimately result in better quality of life for individuals with hearing loss.  As a teacher in this field, I strive to bring this excitement to the classroom, where I hope to motivate students to provide the best service possible to their patients. 
Through teaching, I wish to accomplish the following goals:
1.     Provide learning experiences that enable students to make connections between hearing science and audiology practice.
2.     Assist students to develop critical thinking, so that they have a framework from which to evaluate new developments in the field.
3.     Instill in students a sense of professionalism and the responsibilities that come with the privilege of being referred to as "doctor."
            These goals are accomplished by engaging in different teaching/learning strategies.  At the graduate level, I use in-class demonstrations to demonstrate the material that is presented in the lectures.   I encourage students to actively participate in the demonstrations, and they complete labs outside of class to reinforce these concepts.  The need to balance clinical training with academic training necessitates weekly classes of two and half hours in length.   To enhance retention of material from week to week, I regularly conduct reviews of previously taught material.  Online quizzes provide further opportunity to reinforce learning.  Recently published studies are reviewed and critiqued, either as papers, class presentations, or in small group activities during class.  I bring my years of clinical experience into the classroom to provide real-life examples, inject humor, and maintain students' interest.
            In my undergraduate classes, I provide classroom opportunities for hands-on experience with technology and testing techniques, discussion of concepts, and cooperative work with other students on assignments.  These opportunities are created by providing some of the class materials and lectures in an online format, freeing up in-class time to facilitate interactive learning.  I use on-line quizzes to encourage careful reading of material and to provide a review for exams.  I use case histories during in-class assignments and exams to reinforce integration of course material.
I enjoy the teaching opportunities that arise from mentorship of undergraduate students, Au.D. students, and Ph.D. students.  I use a hands-on approach, spending much time in the lab to help my students develop an understanding of the scientific process, especially as it pertains to translational pursuits.  I often tell my students that making mistakes is part of the learning process to encourage them to test out new ideas or skills.
I wish to advance the fields of audiology and hearing science to improve the lives of individuals who are suffering from the consequences of decreased hearing and communication.  Teaching and mentoring activities allow me to influence the practice of clinicians and the scientific pursuits of future researchers.
My lab is interested in neural processing of auditory input across the life span.  In infants, we study the development of speech sound differentiation and the relationship between subcortical speech encoding and later language development.  This information may lead to earlier identification and treatment of language-based learning impairments.  In older adults, we are investigating the effects of aging and hearing loss on the ability to understand speech in complex environments.  As we age, we begin to notice a gradual decrease in our ability to process incoming stimuli, in part due to slower speed of processing.  These changes are exacerbated by hearing loss and deficits in cognitive abilities, such as memory and attention.  The basic test of hearing thresholds does not accurately predict hearing in noise.  We use electrophysiology assessment techniques to assess the brain's ability to accurately encode the timing and frequency components of speech in humans.  We also evaluate plasticity in the auditory brainstem and cortex in response to sensory deprivation, augmented hearing, and auditory training.  The use of hearing aids or cochlear implants cannot compensate for imprecise neural speech encoding; therefore, it is important to consider other rehabilitation approaches that focus on the use of auditory and/or cognitive training to improve speech understanding.  The information gained from our research should lead to better methods of identification and management of hearing difficulties in older adults.
Professional

Reviewer: Ear & Hearing, Hearing Research, Brain and Language, Psychophysiology

Professional

Reviewer: Journal of Speech, Language, and Hearing Research, Neurobiology of Aging

Professional

Member: American Speech-Language-Hearing Association, American Academy of Audiology

Professional

Member: American Auditory Society, Acoustical Society of America, Maryland Academy of Audiology

Professional

Member: Association for Research in Otolaryngology, Society for Neuroscience

Campus

Member, Programs, Curricula, and Courses Committee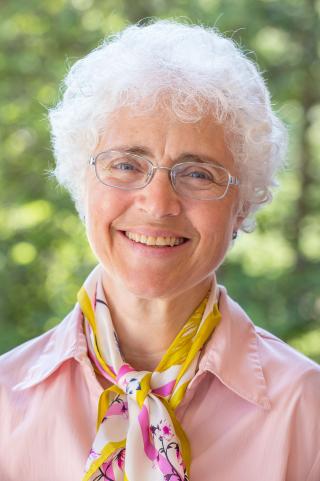 0119B, Lefrak Hall
Department of Hearing and Speech Sciences
Office Hours
By appointment